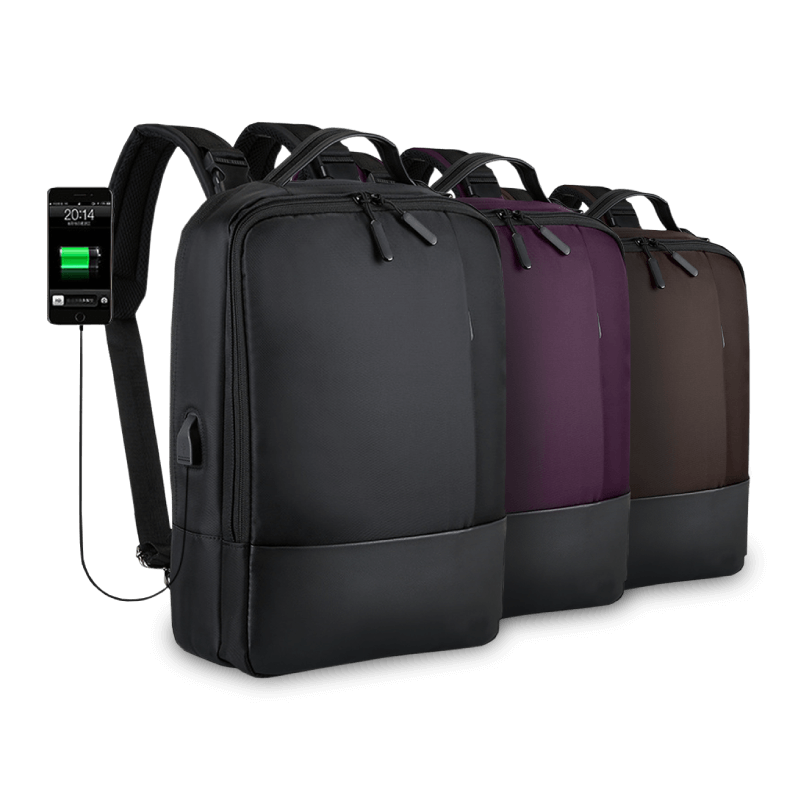 Smart Backpack
The latest technology for your luggage. Technological innovation gives us thinner, lighter laptops with ever greater battery life or more high definition screens on our mobiles but that isn't enough. You don't just need efficient and innovative devices but also a safe way of transporting them.
BUY NOW
"The pace of modern life forces us to always be connected. Whether for personal or work reasons, you have to keep checking your phone or laptop. When your work depends on these electronic devices you must have a way of carrying them with you. This must be secure and big enough but what else can you ask for?"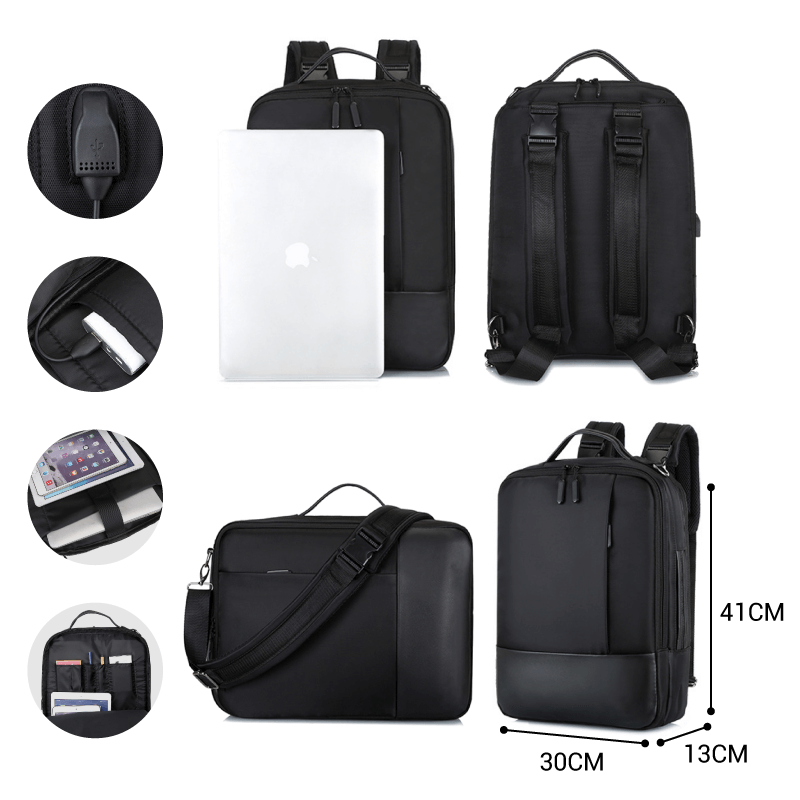 Features
This backpack, as its name shows, is smart: ithas a series of features that have shaken up the market and really stand out. The backpack-suitcase is waterproof, has enough space for a 17 inch laptop, space for your mobile and other items such as books or notepads, and a USB port.
We are clearly facing the latest revolution in equipment transport: the Smart Backpack. This invention has taken other countries, such as France and the United States, by storm, with more than 15,000 sales so far
Made with 5 microlayer nylon that protects and keeps safe the contents inside the bag, and is waterproof so that water just slides off and doesn't seep in.
Features reversible and customisable handles so that you can easily adapt it to any situation.
Includes 3 centimetre zips that ensure greater resistance and durability.
Comes with a built-in USB port ready to chargedevices on the move.

I love this backpack, the same bag for clothes and all my devices!!!

The ideal purchase for holidays, to make the most of your luggage allowance. Unbeatable delivery and customer service.